Hugo Docking - Director, Producer, Writer, animator
Hugo is a stop motion filmmaker with a penchant for the mischievous and macabre. He uses unsettling imagery, dark humour and unusual materials to create short films that are eerie, theatrical, twisted and bizarre.
Henry Blackaller - Composer, Writer, cinematographer, Foley Artist
Henry's expertise lie in both music and film. He's as confident behind a camera as he is in the music studio, where he can cook up anything his dark heart desires - from grand orchestral pieces, to synth-heavy ambient soundscapes, to devilled flesh on toast.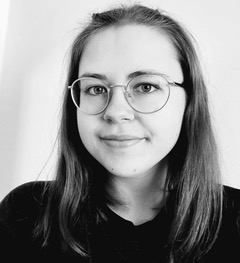 Pip Denning - Character Animator
Pip delights in bringing all manner of creatures to life, frame by frame, for your sadistic pleasure. Her sinful skills lie in theatrical character animation, and the ability to imbue puppets with emotion, from raucous joy to despair and fury.
Mike Docking - Puppet-Maker, Fabricator
Mike's grotesque creations are eerie, unsettling and despicable. He enjoys getting creative with found objects and bending them to his twisted will. He's been known to salvage the bones from road kill so that he can sketch them in his free time.